Voltgoed is a startup that builds sustainable heat systems for new housing projects. They asked me to redesign their website, as they wanted to present themselves more professionally for an upcoming energy expo. The project lasted for 1 month.
Their existing page was a one-pager containing a lot of information. However, this was not ideal. One-page designs with a lot of content typically cause information overload, as a lot of information is cramped into a single page. This reduces the findability of information and negatively impacts SEO performance.
To address the problem described above, we split the content into several pages and created an information architecture based on industry standards that their audience will likely be familiar with.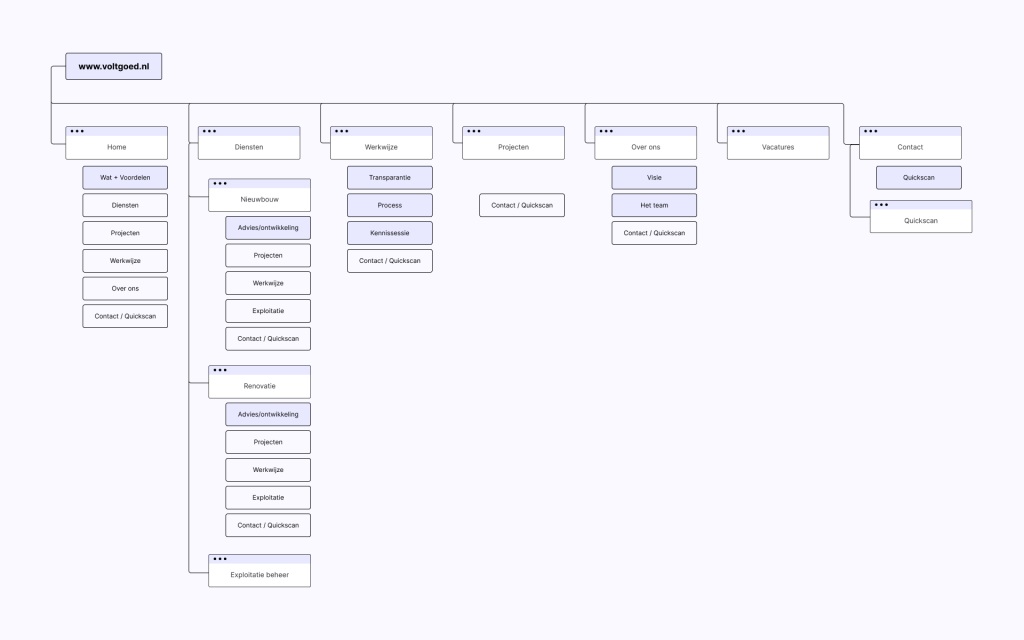 Providing guidelines for digital design
Another agency previously did the branding of Voltgoed, but their brand guidelines were primarily focused on print and lacked guidelines for digital design. This means that essential factors like accessibility were not considered, and different states of components (such as hover states) were also not included in the original guidelines.
We developed new guidelines that would be suitable for digital products while maintaining the same brand identity that the previous agency had defined.
Trust me, I'm a designer © Bryan Yip